Address
Via Martiri della Libertà 6
13874 Mottalciata (BI) - Italy

Phone
+39 0161 857907

Email
info@dmengineering.it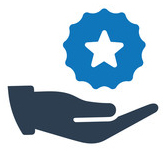 Over 40 years of experience in the textile machinery sector
Passion, Innovation and Growth

Today D.M. Engineering S.r.l. does not produce only spinning machines for carded, semi-sliced, direct or combed yarns in medium-fine and medium-large yarns,
but also deals with the marketing of used equipment, providing clients with consultancy services,
as well as a cutting-edge workshop for repair, spare parts and third party work of turning and milling.
YOUR TURNKEY SOLUTION FACTORY
Do you want to start a new plant?
Or restructure your production lines?

WE THINK ABOUT ALL
From the design of spinning plants, in compliance with safety standards,
to supply at advantageous prices of new or used and carefully overhauled machinery,
to the eventual transport and assembly of machinery, also abroad,
until the complete start-up of the factory.
Our products

Contact us
Do you have a project?
Do not hesitate to contact us: we will know how to offer you the best, most performing and best solution for your needs
Gallery